New Patient Center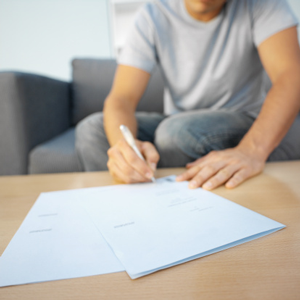 Our office is very comfortable and welcoming, not a single person enters our doors without being acknowledged and cared for.
We begin the visit with some basic paperwork so we can get to know the patient. We offer complimentary hydro massage and other supportive therapies. We complete a thorough exam which includes: range of motion tests, hands on palpation and any other physical exam procedure necessary, all completed by the Doctor.
At Fountain of Life Family Chiropractic our examinations procedures are geared toward detection and correction of the "Vertebral Subluxation". The procedures we use are therefore specifically selected for your spine and nervous system health. There are a couple of things that you should expect when you have a first visit at our Kansas City chiropractic clinic.
NEW PATIENT PAPERWORK »

Your First Visit – Examination
Our examination consists of a thorough spinal and nervous system exam which includes "Palpation." Palpation essentially is checking your spine by hand. With this exam the doctor can feel areas of your spine that may be involved with subluxation problems. Spinal position, curvatures and muscle tone can also be examined as it relates to possible spinal subluxations. Chiropractors in Kansas City and chiropractors around the world, acknowledge that palpation is one of the best ways to detect possible spinal subluxations. Your examination will also consist of taking vital signs, range of motion, postural studies, reflex testing and any other tests needed to get down to the root cause of your problem.
Your Second Visit – Report of Findings
During the second visit the doctor will present the patient with their custom tailored plan for treatment that may include complimentary therapies such as hydromassage, e-stim and/or traction. Then the patient is given the option to start care.
Report of Findings
You will be scheduled for your Report of Findings within a few days of your initial visit. This visit is your most important visit and may take up to one hour. It is at your Report of Findings that we will give you a care plan and go over any special instructions you will need to obtain the best and fastest possible results. We have set aside specific times for these visits so as not to interfere with regular patient care hours. Our staff will schedule your Report of Findings with you after your first visit.
The importance of each of the tests conducted on your first visit will be explained to you at your Report of Findings.
Your First Adjustment
Our chiropractic care at Fountain Of Life Family Chiropractic utilizes the most modern chiropractic analytical, and adjustive procedures and equipment available. We consider subluxations to be a serious threat to the quality and quantity of your health and that of your family. It is therefore imperative that we utilize the most modern, and the well established, time-proven procedures to help you. We feel you're worth it!
Typical Office Visits
The typical office visit is tailored to the individual patients needs: if you've had a long day at the office or with the kids and need extra care, our doctors will take our time to help you relax and rejuvenate, but if you've got a laundry list of chores to complete before the sun goes down we can get you taken care of in an efficient and timely manner. Each adjustment will address your specific needs and take you one step closer to true health.
All office visits include an extended exam and we recommend that new patients call ahead to make appointments.
As chiropractors in Kansas City, we are committed to helping you restore and maintain your heath. Call us today to get started!
---
New Patients | (816) 741-4711