Acupuncture Kansas City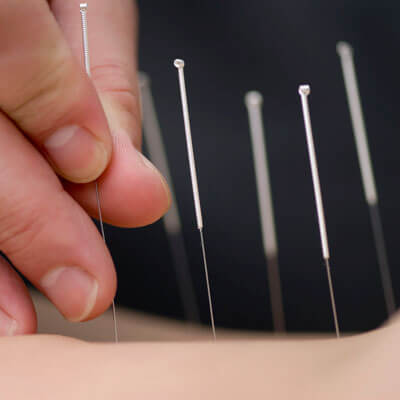 At Fountain of Life Family Chiropractic, it's our goal to provide the natural healthcare solutions that all ages need to recover their well-being. With so many services available at one location, we'll combine these options to suit you. You can be sure that your care with us will be customized to what you require and what will get you the best results.
Acupuncture is often recommended to our patients who are having muscle-related troubles or aren't holding their chiropractic adjustments. You don't need to be a current patient with us, however, to schedule for acupuncture.
A Valuable Tool in Your Healthcare Plan
There are many conditions that may respond well to acupuncture, such as
Allergies
Headaches
Muscle spasms
Nausea
Pain relief
Sinus issues
Sprains and strains
Members of our team utilize acupuncture themselves to help with a variety of concerns. One day one of our team members couldn't move her neck. She had acupuncture done on her left shoulder. The day after, she had a normal range of movement, and she enjoyed relaxing during her acupuncture session.
FAQ
Is there anyone who shouldn't have acupuncture?
You'll have a consultation with our doctor first to discuss what has brought you in and your health history. We'll make sure that acupuncture is appropriate for you and that we think it will benefit you. If we determine that it is, you'll have acupuncture done that day.
Fine, hair-like needles are used in acupuncture. It's nothing like the needles that you see used for a vaccination, for example. There is a brief pinching sensation when the needle is inserted, but there is no pain to worry about. We even have patients fall asleep on the table during their session!
Do you have an acupuncture-qualified practitioner?
Yes. One of our chiropractors is certified in acupuncture and has taken on extensive training to understand how to help our patients benefit from this healing therapy.
Will I receive other services alongside acupuncture?
We look at each individual and their needs to determine which services are best for you. We may recommend muscle stimulation, chiropractic or anything else that we feel will help you recover quickly.
Learn More Today
If you're curious about acupuncture Kansas City, contact us today to get your questions answered! You can reach us by phone or email.
---
Acupuncture Kansas City | (816) 741-4711