Chiropractic Care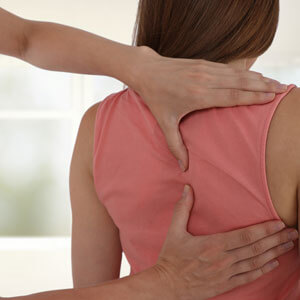 At Fountain of Life Family Chiropractic, we focus on the spine and nervous system to improve your overall health. If your spinal joints don't have the proper motion, it is called a subluxation. When they can't move, the joints will degenerate, become inflamed and send stress signals to the brain. In turn, you may feel pain and discomfort.
Move Well, Live Well
By restoring the motion to your spine, we seek to decrease the stress load on your body. Not only do our patients' pain levels decrease, but they often find that other health issues improve or disappear. It's incredible what can happen when you reduce the stress on your spine and nervous system!
The many types of issues we've helped our patients with include
Back pain
Disc issues
Headaches
Hip, knee and shoulder pain
Low back pain
Migraines
Neck pain
Sciatica
Stiffness
Depending on your particular case, we may recommend that you also have physical therapy, spinal decompression, nutritional counseling or neurological rehabilitation done in our office.
Helping Your Kids Stay Healthy
Our doctors love seeing how quickly kids recover when their nervous system is operating efficiently. Many of the children we see need help with bed-wetting, scoliosis or postural problems.
Don't forget about moms—chiropractic care during pregnancy is a safe and effective way to alleviate pain, discomfort and bodily distress as a pregnant woman's body changes and her center of gravity shifts.
Bring Your Family to Meet Us
If you'd like to learn more, we're pleased to provide complimentary consultations. Contact Fountain of Life Family Chiropractic today to schedule your time with us!
CONTACT US »
---
Chiropractic Care Kansas City | (816) 741-4711