Dr. Amanda Waters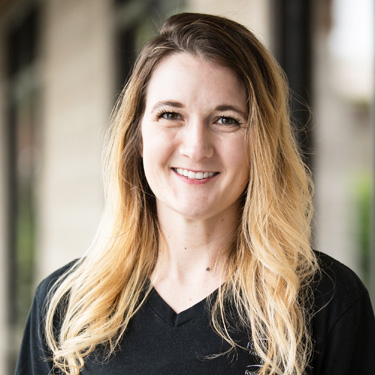 A Desire to Help Others
During Dr. Amanda's senior year in college, she was working in a microbiology lab and earning a degree in chemistry. Her time in the lab made her realize that it wasn't what she wanted to do for the rest of her life. She was interested in health care, however, and had a friend who was attending chiropractic college. After looking into the profession, she knew it was the perfect career fit.
Giving Patients Support and Empowerment
Dr. Amanda attended Cleveland University, graduating in 2014 with a Doctor of Chiropractic. During her time there, she attended various seminars, one of which focused on female chiropractors speaking about their experience. Hearing their talks made Dr. Amanda realize she wanted to have a hands-on approach and take great care of her patients. She strives to help each of her patients, making every effort to make sure that you get results.
The healthcare industry today is mainly run by insurance companies who dictate what doctors can do. People are frustrated that their doctors don't listen to them or give them the care they need and deserve. I make that a priority. Every patient gets my professional opinion, but they're in charge and always get the final say.
A Focus on Moms and Kids
Dr. Amanda has a strong background in pediatric chiropractic. She's worked with infants who have problems such as latching or nursing issues. Additionally, she enjoys sharing her knowledge about nutrition with her patients.
If you're in pain when you begin seeing Dr. Amanda, she'll work with you to relieve your discomfort so that you can go about your activities of daily living. We want you to be able to complete simple tasks like going to the grocery store, playing with your grandkids or getting to the end of your pregnancy with ease.
CHIROPRACTIC CARE »
Outside of the Office
Dr. Amanda has been married since 2010. When not at Fountain of Life Family Chiropractic, she likes to hit the gym, knit and play pickleball, which a patient convinced her to try and she's been addicted to ever since. She has three small children. Originally from Nebraska, proximity to her hometown was a significant factor in choosing to attend chiropractic college in Kansas City.
Schedule Your Appointment Today
We accept insurance and are in-network providers for many plans. Contact Fountain of Life Family Chiropractic today to schedule your first visit with us!
---
Chiropractor Kansas City | (816) 741-4711