Dr. Alee Williams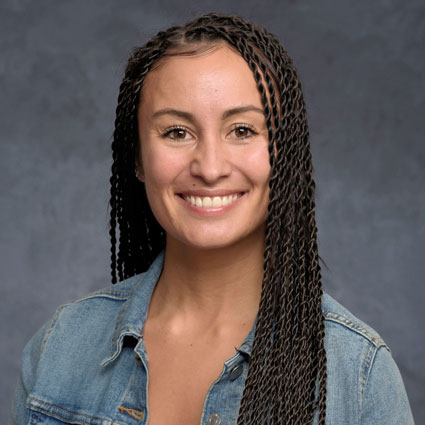 Dr. Alee Williams was born and raised in Pueblo West, Colorado. She attended Savannah State University on a volleyball scholarship prior to attending and graduating from Palmer College of Chiropractic – Florida in 2022.
At an early age, she was exposed to chiropractic care. At the age of 17 while working at her chiropractor's office, she was asked to assist in adjusting an infant. During that experience, she knew chiropractic was meant for her. She is passionate about being an advocate for healthy families and believes that true health and wellness is based on the foundation of love and compassion.
CHIROPRACTIC CARE »

Outside the Office
Dr. Alee has been married since 2019. She enjoys spending time with her husband and pup, slacklining, hitting the gym and painting.
---
Dr. Alee Williams | (816) 741-4711